3CX Phone System. A Flexible & Cost-Effective Business PBX
3CX Phone System is a flexible, scalable and value for money PBX in the market. You can choose how and where you want to deploy the system, choose which IP Phones you want to use and it also comes with native smartphone apps and out of the box CRM integrations. It's 100% scalable meaning it will grow with your business. Sold at the most competitive price in the market you really do get the most for your money.  
 
ConnectViet SIP Trunks are supported by 3CX and have passed the 3CX interop test, therefore, you simply Plug'N'Play the SIP Trunk with 3CX Phone System for zero configuration and easy ongoing management.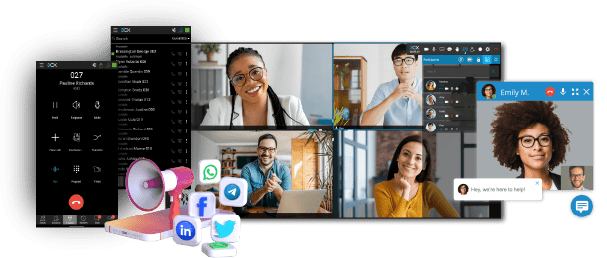 Advanced call center module